LIVEMIX MIX-32
32 mix distributor
MSRP $2499.99
The MIX-32 is the central mixer for the Livemix personal monitoring system. The MIX-32 supplies mix streams as well as power to each of the connected personal mixers.
The MIX-32 will generally be placed near the personal mixers, likely in a rack near the stage. The MIX-32 receives input data over a network cable, either from the AD-24 (shielded) or a Dante network via the LM-DANTE-EXP Dante card.
Each port on the MIX-32 supports two discrete mixes for up to 32 total mixes. Connect a single CS-DUO or up to two CS-SOLOs to each port with standard network cable. Maximum combined CAT5e cable (shielded or unshielded) distance is 100 meters.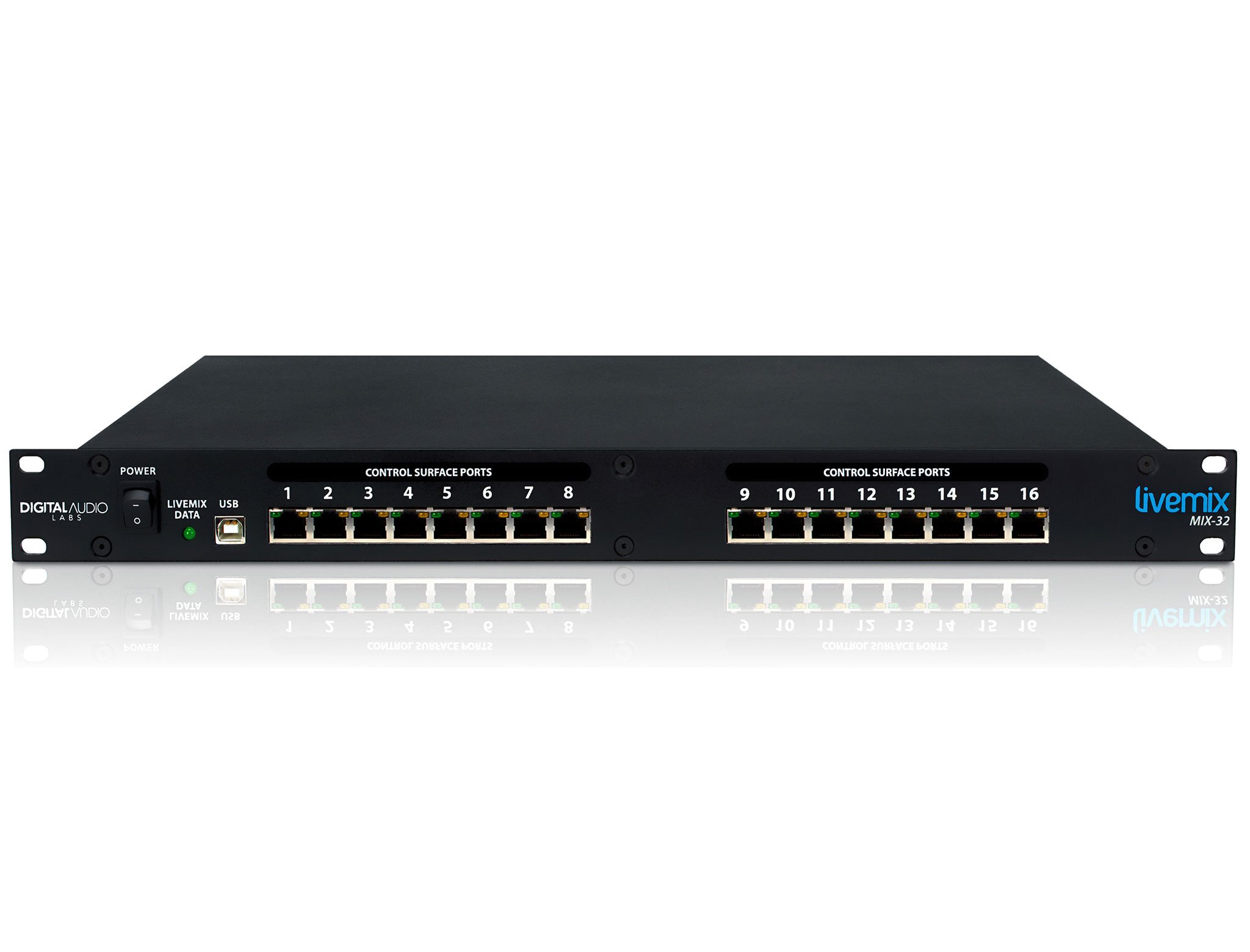 24 + 4 Channel Mix Engine
24-bit Digital Mixing & Processing
Provides power to personal mixers
Output to DA-816
Supports up to 32 personal mixes
Expansion port
USB connection for firmware updates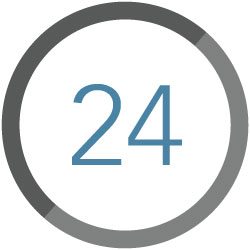 24 + 4 channel mix engine
The MIX-32 receives 24 channels of audio from the AD-24 (for analog sources) or the LM-DANTE-EXP option card (for digital sources from a Dante™ Network). This is more than enough to handle the needs of church, studio, and live event stages while still being simple to use with the intuitive mix interface.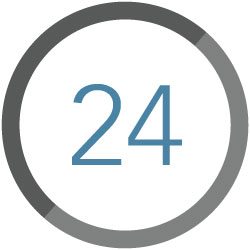 24-bit digital mixing and processing
High quality audio processing means mixes come together quicker and easier. Clear separation of instruments with no smearing and accurate sound reproduction make Livemix the best sounding personal mixer on the market. Digital Audio Labs's decades of experience in digital audio give you the very best sounding mixes possible.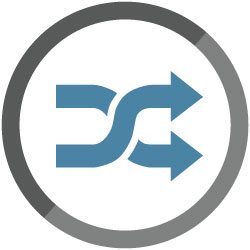 Expansion port
With the built-in expansion port, you never have to worry about future compatibility. The audio world is always changing and Livemix will support those changes so you can be assured that your personal mixing system will provide many years of best-in-class functionality.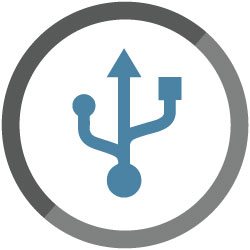 USB connection for firmware updates
The MIX-32 is user updatable with an intuitive update process. Keeping your system updated with the latest firmware gives you access to new features and improvements.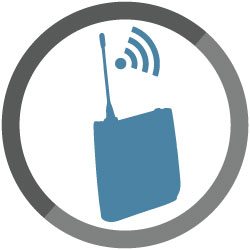 Output to DA-816
Each MIX-32 has two output porta for connection to optional Livemix DA-816 analog output units. This lets you assign personal mixes to one of 16 stereo outputs (with 2 DA-816s) for easy wireless in-ear monitor integration.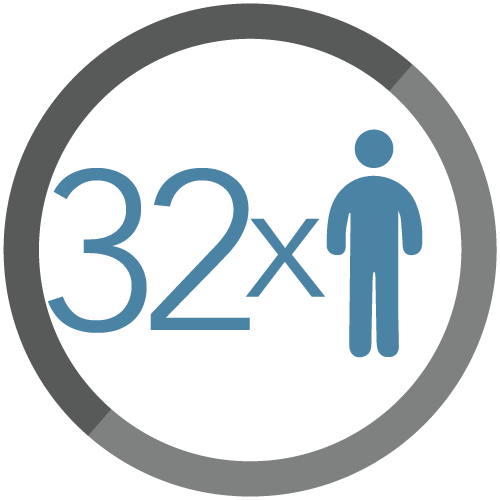 Supports 32 personal mixes
8 front panel ethernet ports provide power and mix capabilities to up to 32 mixes. This can be through 16 dual mix CS-DUO units, 32 single mix CS-SOLOs or a combination.
LIVEMIX MIX-32
Max Cable Length
to CS-SOLO/CS-DUO
100m CAT5e cable (shielded recommended)
Max Cable Length
to AD-24/DA-816
100m CAT5e cable (shielded required)
Bit Rate
24-bit Digital Mixing and Processing
Sample Rate
48 kHz
Digital Format
Proprietary in system
Expansion
Option Card Slot
**The Livemix MIX-32 uses open source code. The FreeRTOS source code is available for download here.
FREQUENTLY ASKED QUESTIONS