POWERSHAPE 2.1
21. 20/25W Mixer Amplifier with DSP
MSRP $495
The PowerShape 2.1 offers a reliable, cost effective solution for small and midsize installations. This tamper resistant audio solution is intuitive and easily configurable over RS-232, Ethernet or USB, giving you all the power and flexibility you need. With unparalleled audio quality and a robust feature set, the compact PowerShape 2.1 is ideal for corporate, government, and education installations.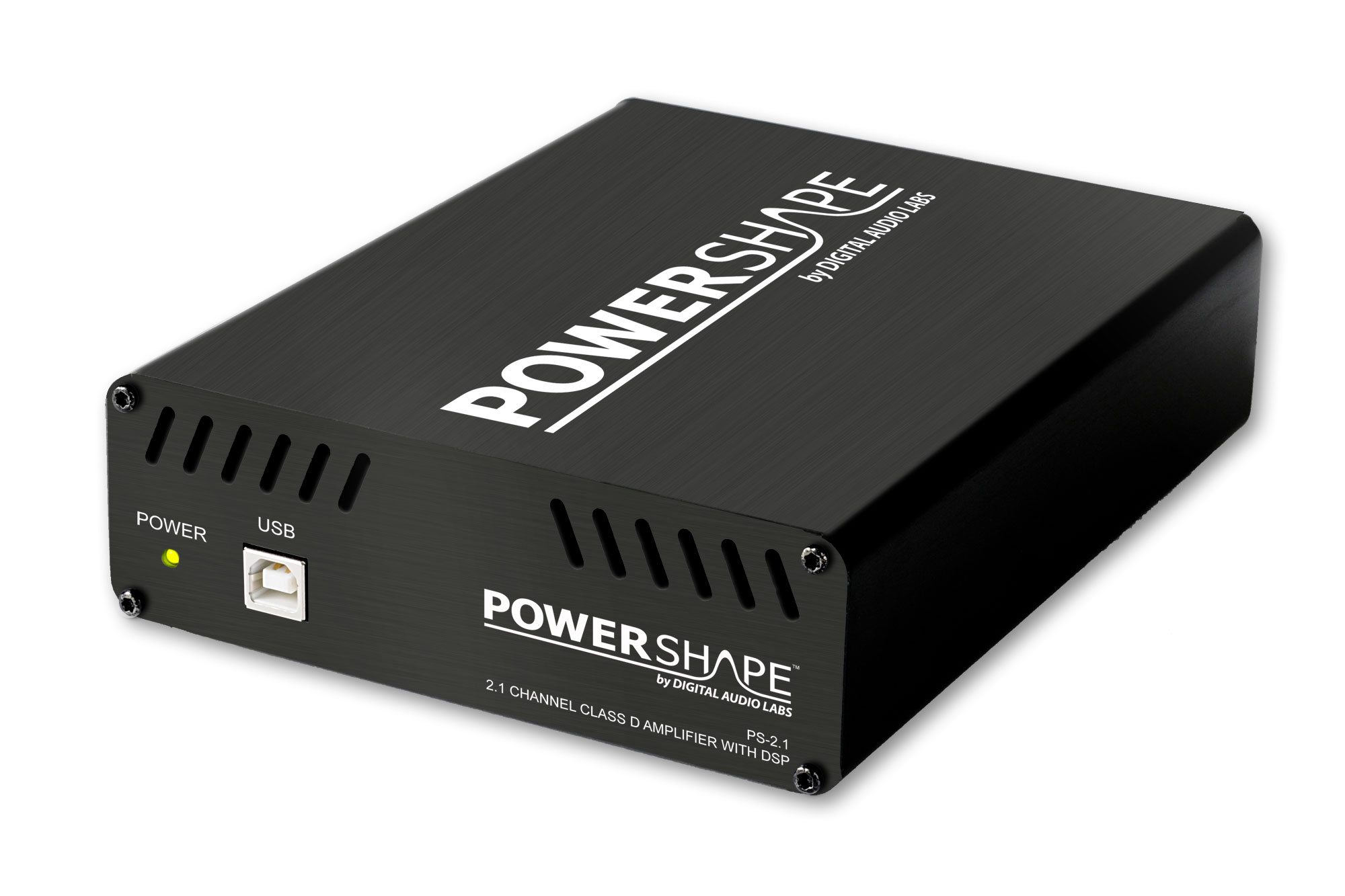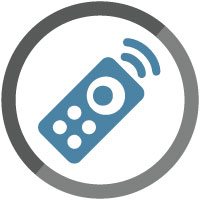 Remote Control
With multiple options for external control, the PowerShape 2.1 fits into your existing installation simply. RS232, Ethernet, or USB connections provide a wide array of options for system control. Additionally, an IR remote can be used to change volume levels.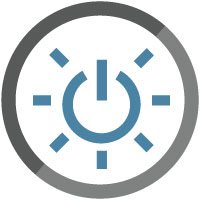 Power Saving Mode
The energy efficient power saving option on the PowerShape 2.1 is perfect for kiosks, conference rooms, and other environments where audio may not be constant. A "wake" threshold can be set with the Setup Software.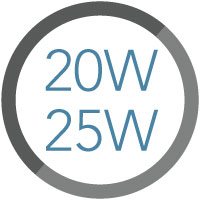 20W Amplifier with 25W Sub
The PowerShape 2.1 mixer amplifier delivers a clean 20W in stereo mode and a 25W sub-woofer channel in 2.1 mode.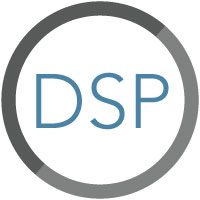 Flexible DSP
Customize EQ, compression, stereo width and gain levels in the downloadable setup application for Windows PCs.
Parameter
Specification
Notes
Speaker Outputs
Frequency Response
20Hz to 20kHz
+0, -3dB
Dynamic Range
>90 dB
A-weighted, typical
HF Output Power (2)
20 Watts
4-8 Ω Stereo
Sub Output Power (1)
25 Watts
4-8 Ω Mono
HF THD+N
0.16%*
20 watts into 8Ω, 20-20kHz
Sub THD+N
0.02%*
25 watts into 8Ω, 20-20kHz
Analog Input (Stereo)
-10dBV
10 kΩ Input Impedance
Digital Inputs (Stereo)
Stereo S/PDIF Coax or Optical
Infrared (IR)
38kHz
Front Panel IR Receiver
Compressors
User Adjustable
Digital Signal Processing (DSP)
Equalizers
Crossovers
System Control
Ethernet, RS-232, USB
External Power Supply
24VDC, 60W
Box Dimensions
5.45" W x 1.75" H x 6.8" D
Weight
1.25 lb. (0.57 kg)