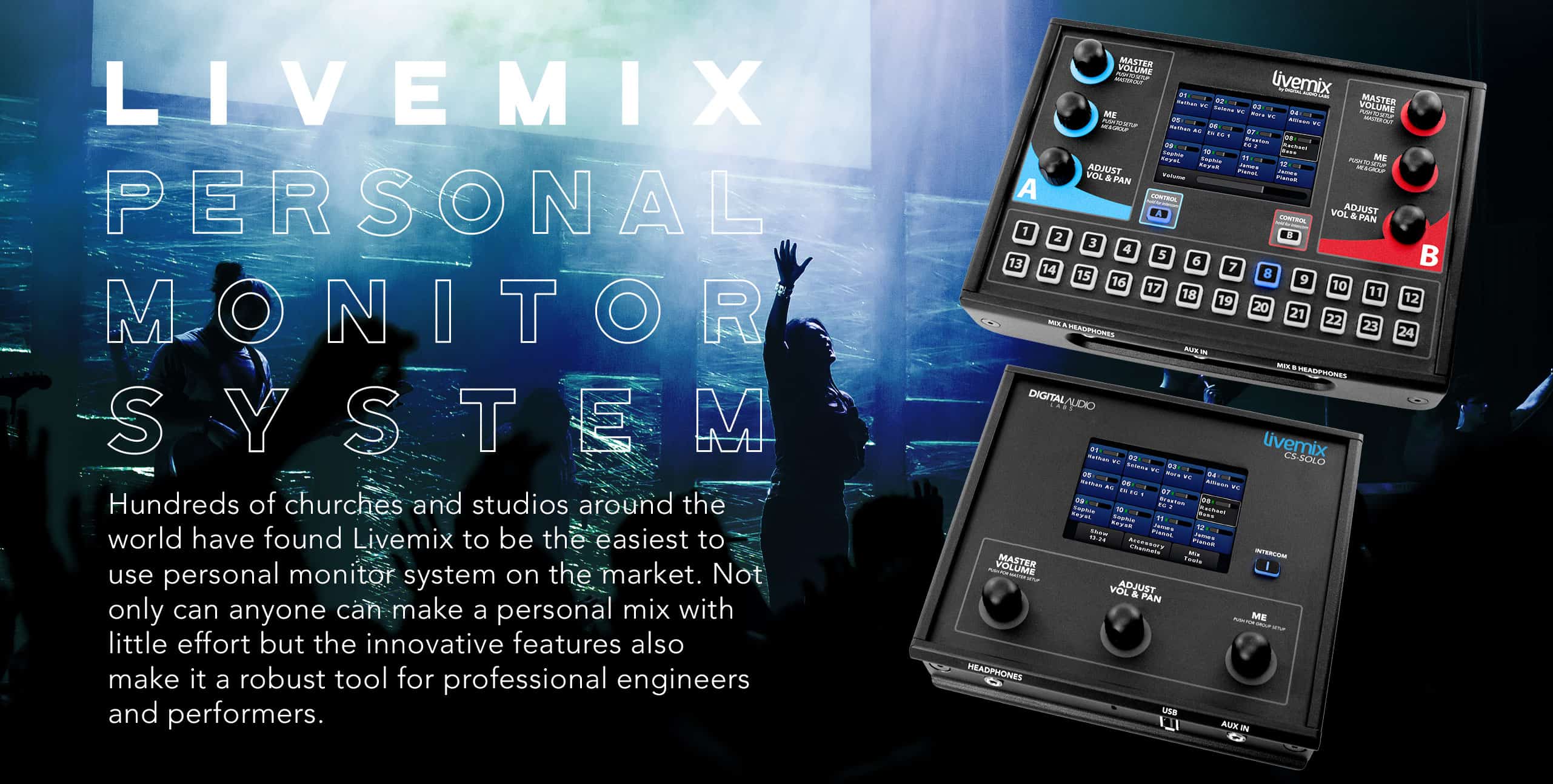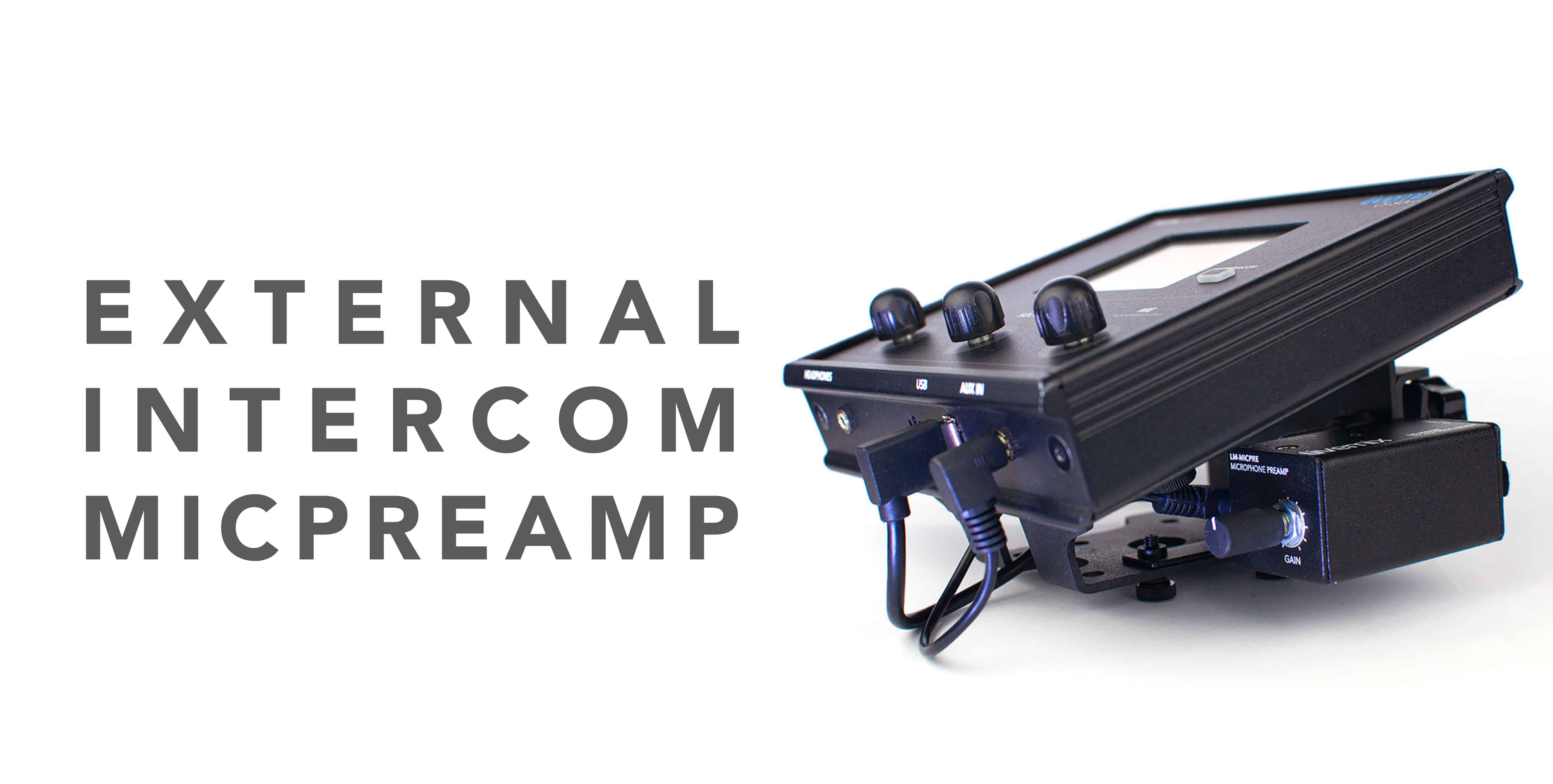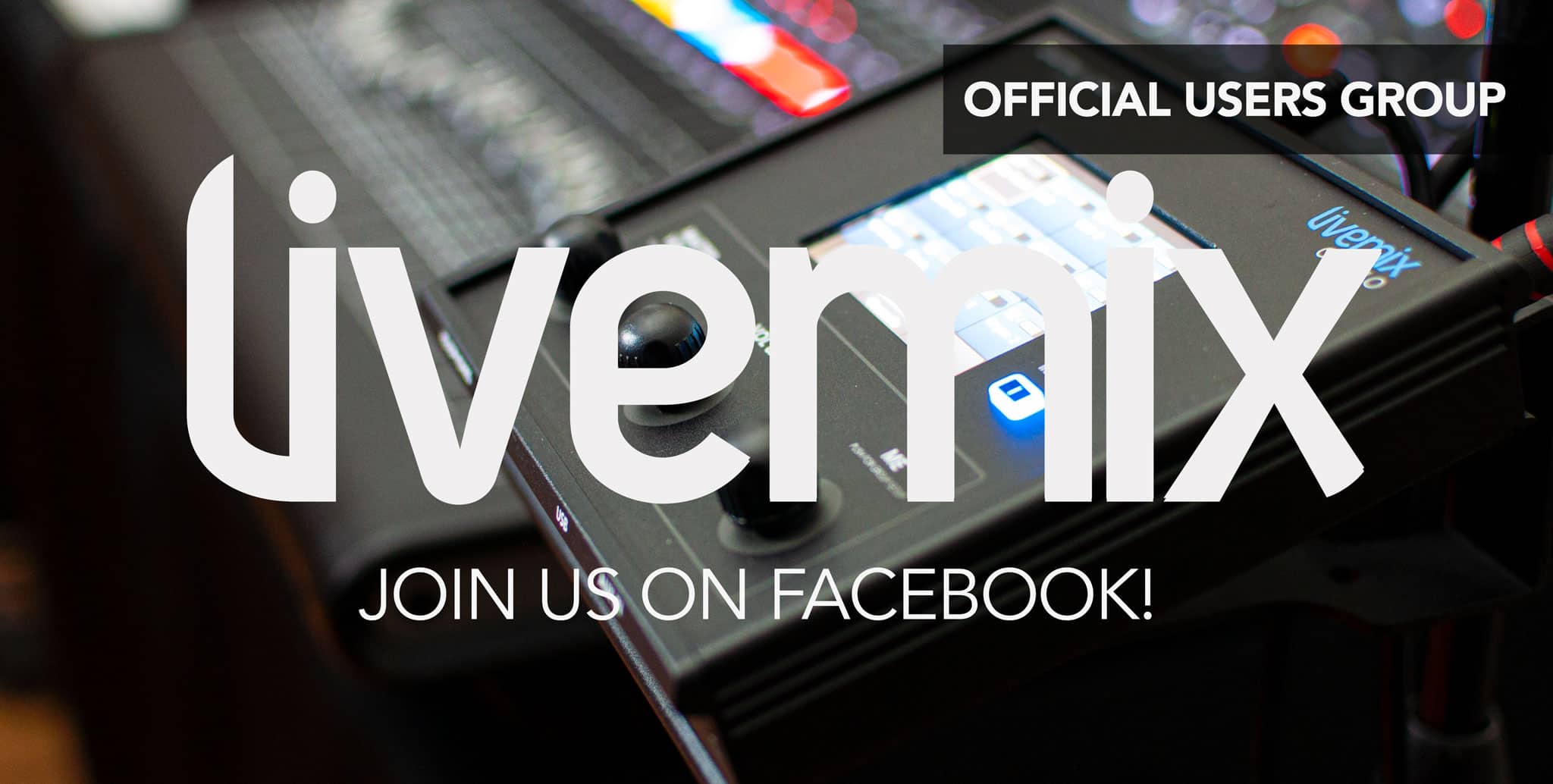 Livemix-Sale-Mic Pre Header
Livemix personal monitor sytem Facebook Official Users Group
Livemix personal monitor system questions?
Download our brochure with feature comparisons, tips on personal monitor mixes and the benefits of personal monitor systems!
LIVEMIX PERSONAL MONITOR SYSTEM
Find out why Livemix is the personal monitor system that offers not only the easiest to use interface, but the most robust feature set. Livemix is the only 24 channel personal monitor system with EQ and compression on every channel, reverb on the master, me group, MirrorMix remote mixing and built in intercom with external mic option.
24 Channels with 5 multi-channel groups and 12 stereo pairs
EQ and compression on every channel plus reverb, eq, compression, limiting on master output
MirrorMix™ remote mixing with "push mix to all" feature
Built-in Aux-in, Intercom, Ambient mics and metronome
External dynamic mic preamp option (LM-MICPRE)
Analog output to wireless IEMS with DA-816
Dante or analog input
Save up to 48 mixes on each personal mixer
Single (CS-SOLO) or dual (CS-DUO) mix personal mixers
Dedicated ME knob for ME group