LIVEMIX LM-DANTE-EXP2
Dante Option Card
MSRP: $1229.00
The Livemix LM-DANTE-EXP2 is a user installable option card for the MIX-16 and MIX-32. This input option card is for connecting to your Dante digital network. Audinate's Dante technology is a widely accepted and highly reliable standard for networked audio, especially in live and studio sound applications. When using the Dante input option card (LM-DANTE-EXP2), the Livemix system integrates seamlessly into a Dante network. All the network subscriptions can be made with the free Dante Controller from Audinate. Now AES67 Compatible.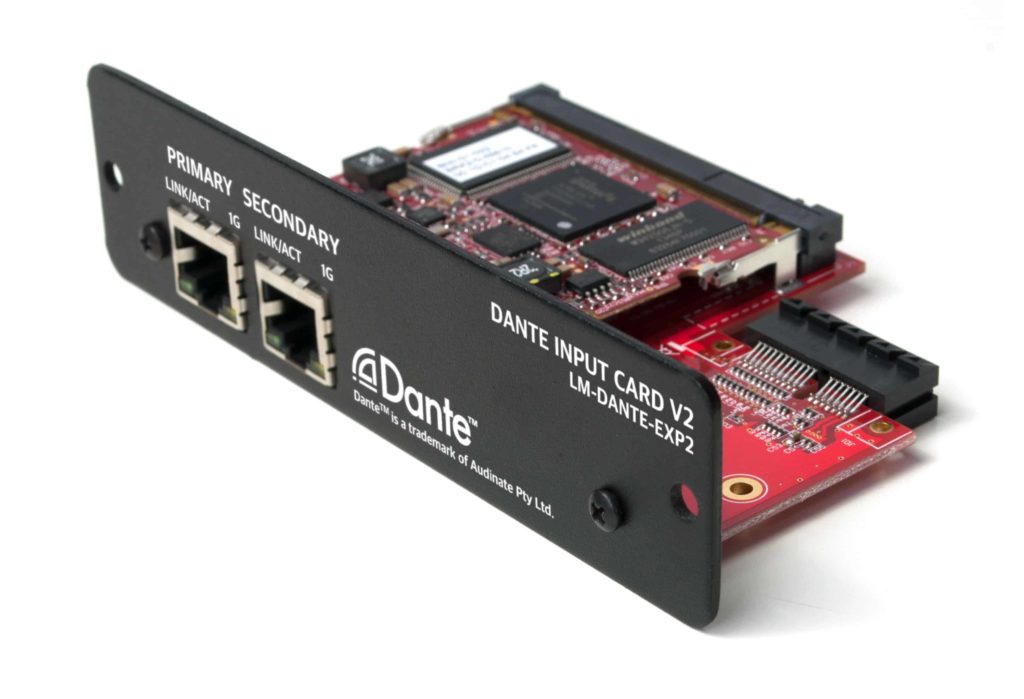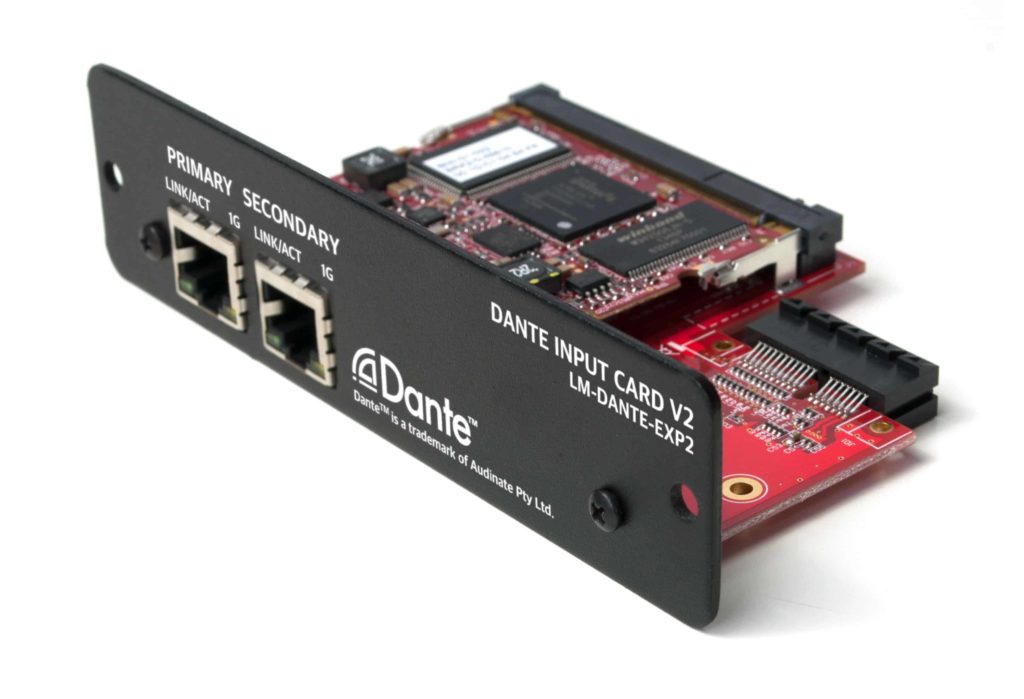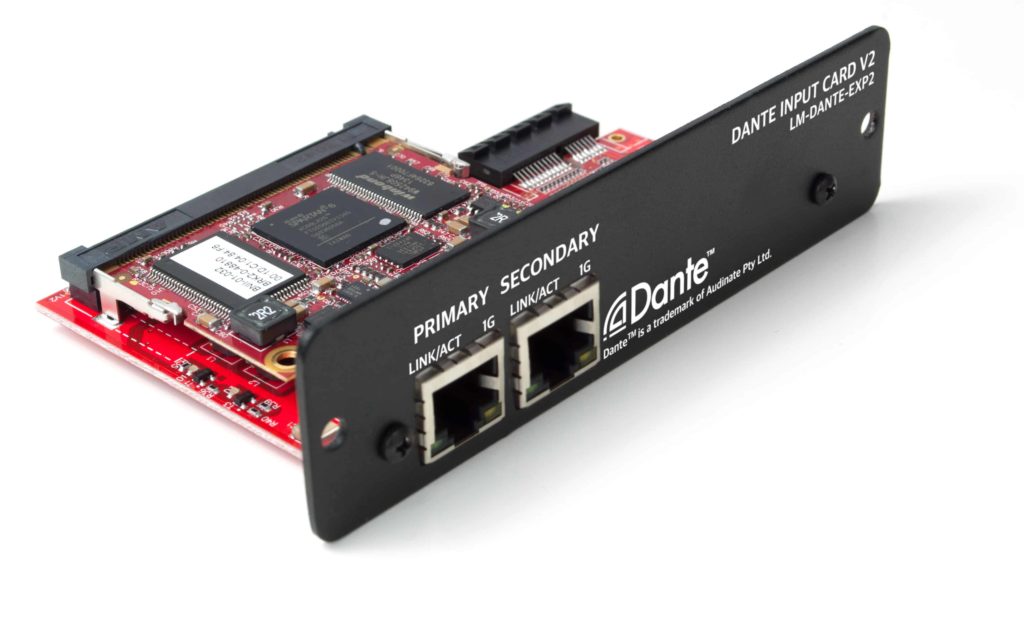 Option Card for MIX-16 & MIX-32

The Dante Option Card for the MIX-16 and MIX-32 makes it incredibly easy to connect your Livemix system to a Dante™ network. It is preinstalled in a Livmix digital system and can be user installed if upgrading from the Livemix AD-24 analog input.

Receive up to 24 channels from multiple Dante™ devices

Livemix can receive audio from any published Dante™ stream. Assign Dante channels from a single device or multiple devices to make up the 24 channels available for personal monitor mixing.

Up to 96 kHz + 24-bit Audio

The LM-DANTE-EXP2 receives 24-bit audio at up to 96kHz digital audio directly from the Dante™ network.
LM-DANTE-EXP2
Input Channels
24
Bit Depth
24 bit
Supported Sample Rates
44.1kHz
48kHz
88.2 kHz
96 kHz